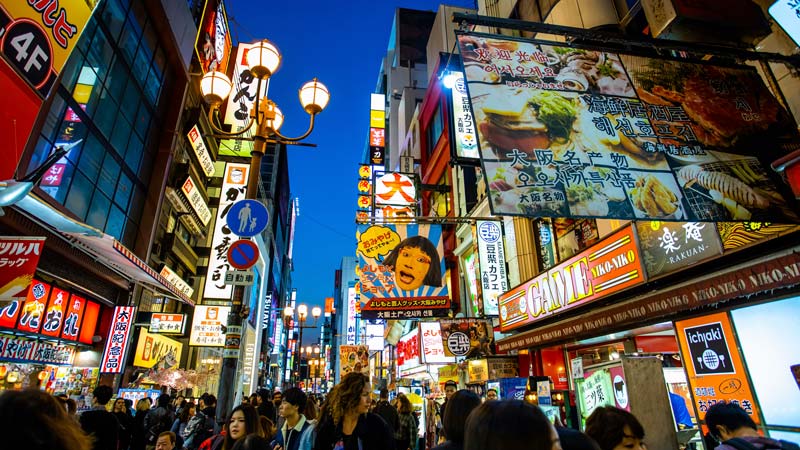 Tourist Info.
Tourist Information
The Namba area around our hotel, together with the adjacent Dotonbori and Shinsaibashi areas, is known as "Minami", and is loved by the local people and is a bustling shopping district representing Osaka. It is located in front of Nankai Namba Station, the gateway to Kansai International Airport, Kyoto, Nara, and other sightseeing spots in the Kansai region, and is within walking distance of popular spots in Namba.
Wide area guide map
For Beginners
Enjoy the classic "Osaka"
This is a "beginner" course to fully enjoy the classic spots in Osaka. You can't miss any of these sightseeing spots to enjoy "Osaka"!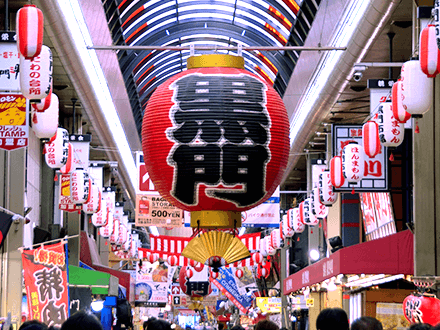 10:00
Kuromon Market
9 min. walk from the hotel
The Kuromon Market is the kitchen of Osaka, a paradise for eating and drinking. From seafood to fruits to coffee shops, the market is a lively place where you can experience a variety of food culture. How about an early lunch?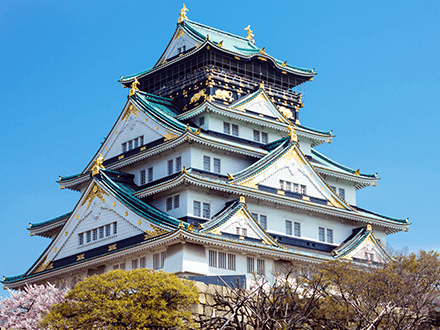 12:00 - 15:00
Osaka Castle
Osaka Castle Park, with its historic and romantic castle tower at its core, is one of the places you must visit if you are in Osaka. The park is a great place to relax and enjoy the seasonal flowers while gazing at the moat of Osaka Castle, a completely different atmosphere from the chaotic city.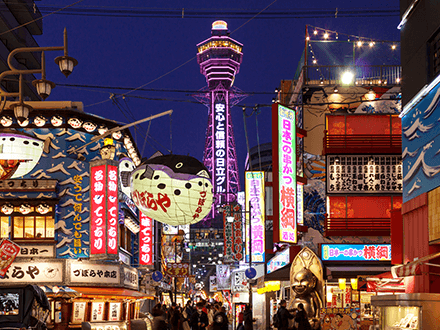 17:00 - 19:00
Tsutenkaku
The atmosphere of the good old Showa era is irresistible. Here you will find the famous Tsutenkaku Tower with its statue of BIRIKEN-SAN, which is said to grant all kinds of wishes, and the surrounding area known as Shinsekai, which is lined with "deep fried skewers" stores. Deep fried skewered meat and vegetables can be eaten for as little as 100 yen each, and the way they are eaten is unique. This is an area where you can enjoy Osaka to the fullest.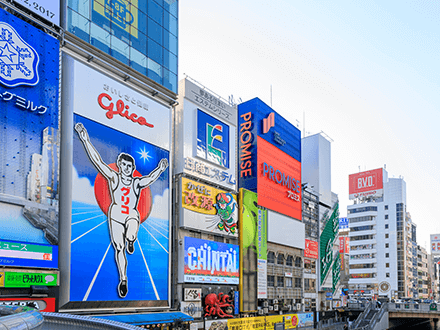 20:00 - 22:00
Dotonbori
Dotonbori is Osaka's nightlife district. The area is filled with theaters, restaurants, cafes, bars, shopping malls, and nightclubs, so you can enjoy Osaka to the fullest. The famous "Glico" sign can be seen near Ebisu Bridge in Dotonbori.
For Ladies
Women's Travel Course
Recommended sightseeing course for women travelers! I want to be Instagram-worthy, and I'm fully enjoying the sightseeing spots that everyone can enjoy!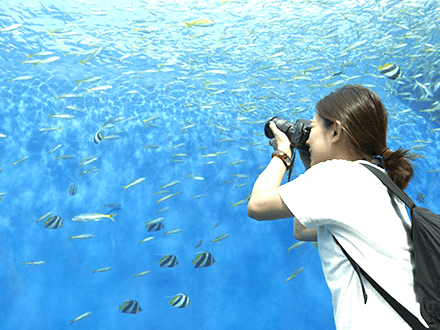 10:00
Osaka Aquarium KAIYUKAN
Kaiyukan, the world's largest aquarium, is located in Osaka. The large whale sharks and large schools of swimming "sakana(fish)-chan" are refreshing and impressive to watch.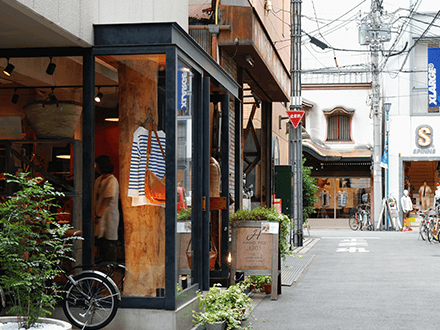 12:00 - 15:00
Horie area, Osaka
Osaka's "Horie" area has been attracting attention in recent years as a fashionable and popular area for young people. The area is lined with select stores that are known for their original clothes, rare general stores, and cafes that serve delicious coffee and sweets. It's so cute! It's a great place to take a stroll in Horie.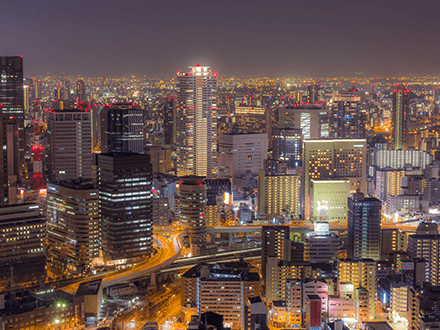 17:00 - 20:00
Abeno Harukas
Abeno Harukas is a skyscraper complex that boasts a height of 300 meters, three times the height of Tsutenkaku, and is directly connected to Kintetsu Osaka Abenobashi Station and Tennoji Station lines. There are a lot of events going on, so do your research before you go and double your fun. The "Light and Sound Show" held at the observatory at night will make you say, "How cute! at the observatory at night.
Concentrated
Full enjoyment in one place
This is one intensive sightseeing course. This is an enjoyment course where you concentrate on playing around in one place!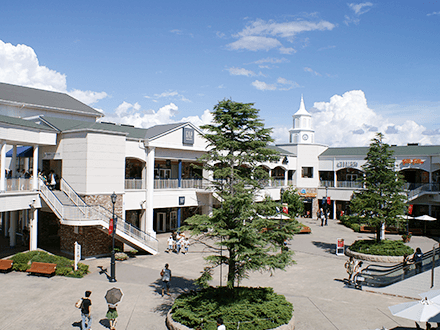 Rinku Premium Outlets
About 30 min. from our hotel by train
Rinku Premium Outlets, located near Kansai International Airport, has a large number of stores with about 210 brands. The buildings and the surrounding environment are designed in the image of the American port city of Charleston, which is probably why you feel as if you are in a foreign country. You can enjoy shopping and dining until 8:00 p.m. in this beautiful resort-like town. Emergency sales are also held from time to time, so you might just happen to come across a bargain!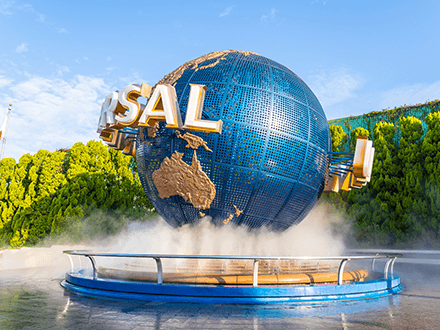 Universal Studios Japan (USJ)
About 15 min. by train from JR Namba Station.
USJ is a theme park featuring world-class entertainment for children and adults alike, with exciting Hollywood blockbuster-themed rides and shows featuring popular characters, all within a short 15-minute train ride from JR Namba Station.
Online
RESERVATION
Best rate guarantee for reservations made through the official website. If you become a member of Hiyori Hotels & Resorts Club, you can enjoy special benefits.