Concept
STORY
The story of Hiyori Hotel
A warm-hearted hotel that makes you want to come back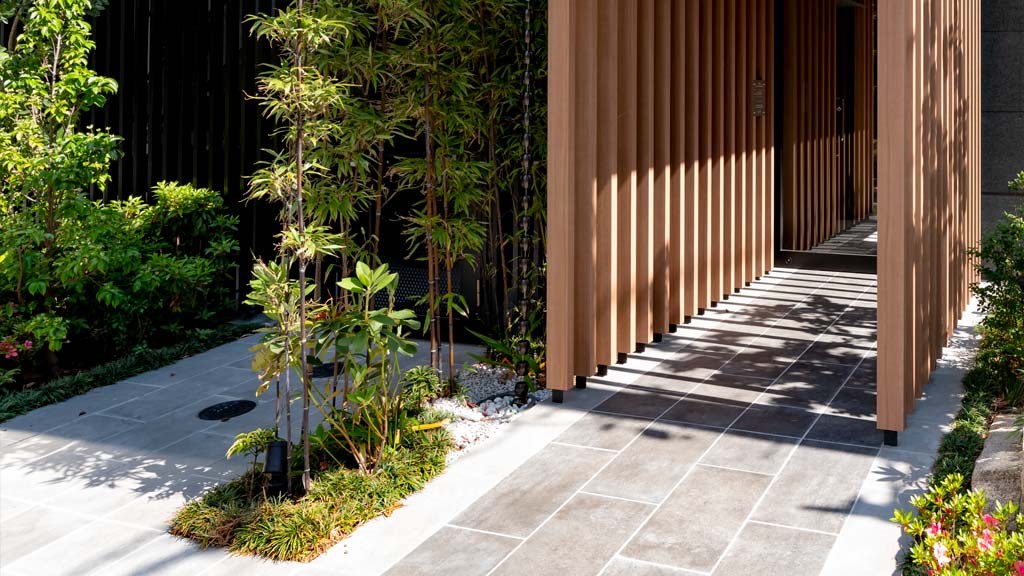 We aim to be a warm-hearted, familiar hotel packed with kindness
The word "Hiyori" means "good weather, pleasant daily life," and expresses our desire to make our guests' stay "refreshing and relaxing.
It also means "good weather for doing things," and we would like to provide a high quality space and time that suits each and every customer with various purposes, such as "a good day for travel and pleasure."
Comfort created from women's opinions
Hiyori Hotel was created under the concept of a "kind and heart-warming hotel" using the opinions of women of several different backgrounds.
Our sister hotel, Hiyori Hotel Maihama, which began operations in April 2017 in Maihama, Urayasu City, Chiba Prefecture, has received high praise from our guests for its warm-hearted hospitality, and has been ranked number one in Japan for two consecutive years in the annual review rankings in the casual hotel category of the Ozmall Awards 2019 and Ozmall Awards 2020 by OZmall, a lodging reservation website for women.
Hiyori Hotel Osaka Namba Station is a hotel where all guests can spend their time as they wish, with a smile on their face, and feel more comfortable than at home. We offer a comfortable and exciting hotel life that can only be found here.
A photogenic design that looks like a "torii gate (gateway to a Shinto shrine)" connects the twin towers of the hotel, and in the outer garden, natural stones with a sense of elegance and trees that sway gently in the seasons, such as cherry blossoms and autumn leaves, provide a space where you can forget the exciting bustle of the metropolis of Osaka. The guest rooms are designed in a modern Japanese style, and the baths are designed to relax you after a long day. The amenities and goods selected from a woman's point of view strongly support women's beauty, and the abundant use of basic cosmetics and hair supplies support light travel and long stays.
We promise to provide you with hospitality and a sense of satisfaction that can only be found here.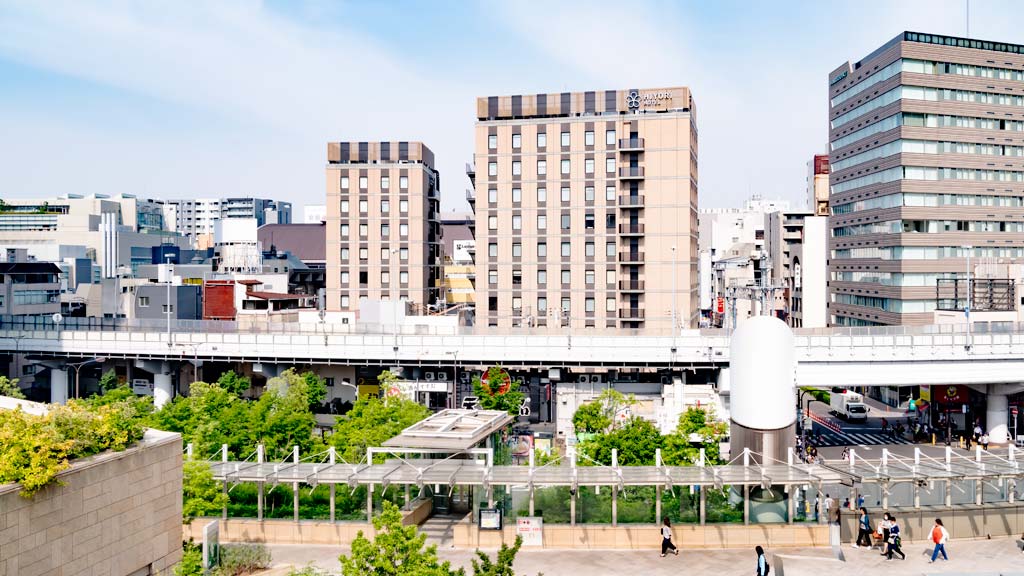 Best location in front of Nankai Namba Station.
The Namba area around the hotel, together with the adjacent Dotonbori and Shinsaibashi areas, is known as "Minami," and is loved by the locals and is one of Osaka's representative shopping districts, bustling with people. It is only 38 minutes from Kansai International Airport by Nankai Electric Railway's "Limited Express Rapit", and 15 minutes from Shin-Osaka Station by Osaka Metro Midosuji Line, making it easily accessible from various places.
Located within walking distance of popular tourist spots in Namba, such as Dotonbori, Hozenji Yokocho, Kuromon Market, and Amerika-mura, you can enjoy the lively and cheerful atmosphere of Osaka. Nankai's Namba Station is only a two-minute walk away, so you can leave your luggage at the hotel and enjoy sightseeing from the very first day.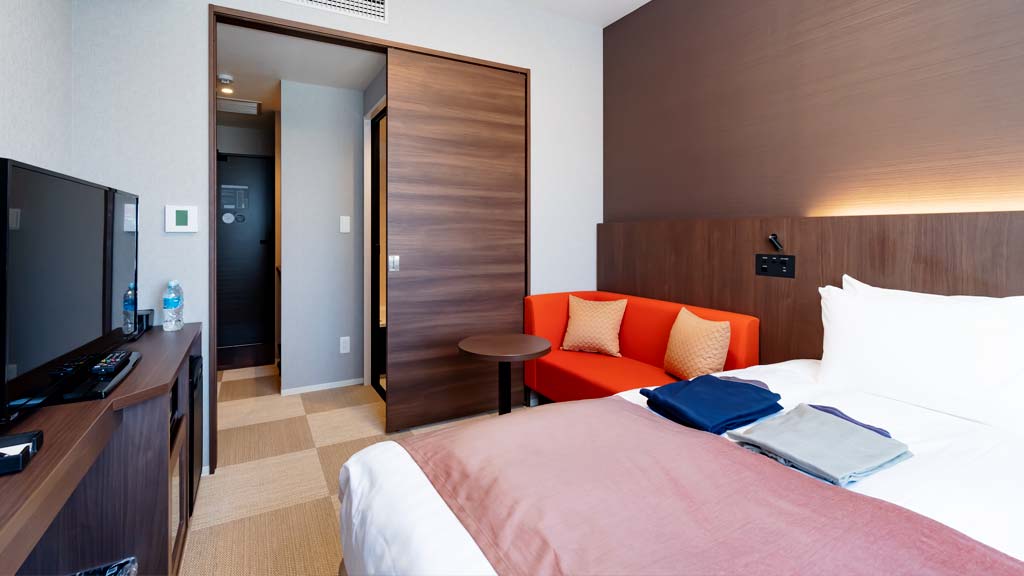 Guest rooms designed for the comfort of our guests.
We have a variety of rooms that can be selected to suit any occasion, accommodating from one person to a group of three people per room.
All rooms are equipped with Simmons beds to ensure a good night's sleep, and even the extra beds have Simmons urethane mattresses. All rooms are equipped with feather quilts, and pillows are available in two types: soft feather and hard pipe.
The tatami flooring is made of "mikusa," a highly breathable and clean material that allows you to walk barefoot. (Carpeted rooms are also available.) Rooms with separate bathrooms and toilets are also available. Connecting rooms are also available, making them ideal for groups.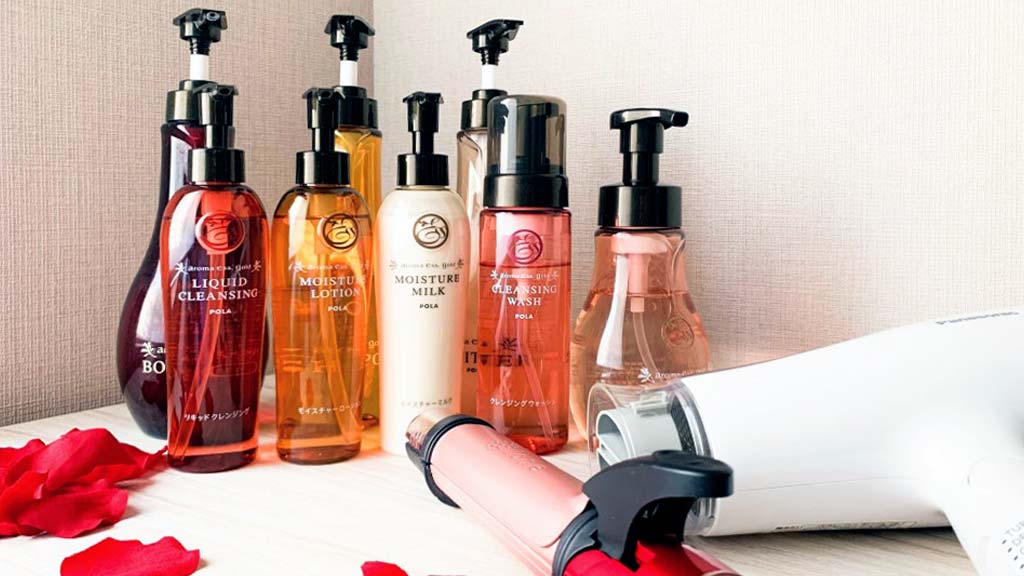 Various equipment selected from a woman's perspective
In order to welcome our guests with the best amenities and goods, we have organized a special team of female staff to prepare amenities and goods that have been carefully selected from a woman's perspective.
Hair dryers as well as hair irons are always available. The bathroom amenities include the highly popular POLA Aroma Essence Gold Series, which is a high-quality hotel amenity. In addition, all the basic cosmetics (makeup remover, cleanser, lotion, and milky lotion) are provided so that guests can reduce their luggage and stay in the hotel with nothing.
The basic skin care products are available in push-bottles, so that you can spend your time without worrying about your friends staying in the same room. The high quality and subtle aroma of the products will help you relax after a long day of travel.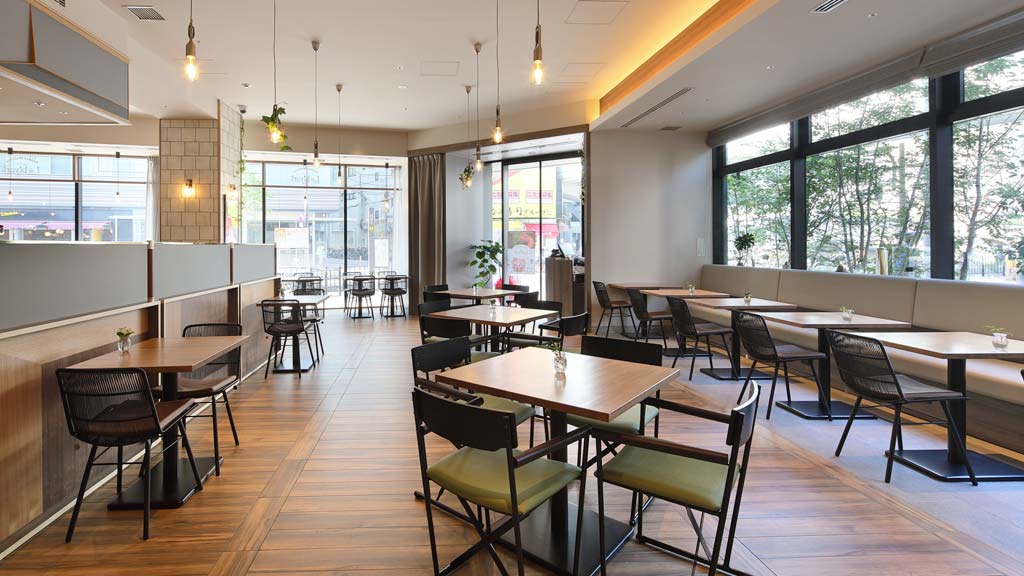 An attractive buffet that can be replaced by lunch.
Breakfast is an important switch to keep you active and energetic throughout the day. At our restaurant, our chefs put their heart and soul into creating dishes using fresh, delicious ingredients from all over Japan, drawing out the charm of Osaka as the kitchen of the world. The hotel's bakery is also very popular for its bread made with homemade yeast.
If you want to spend your morning relaxing in your room, you can exchange your breakfast ticket for lunch.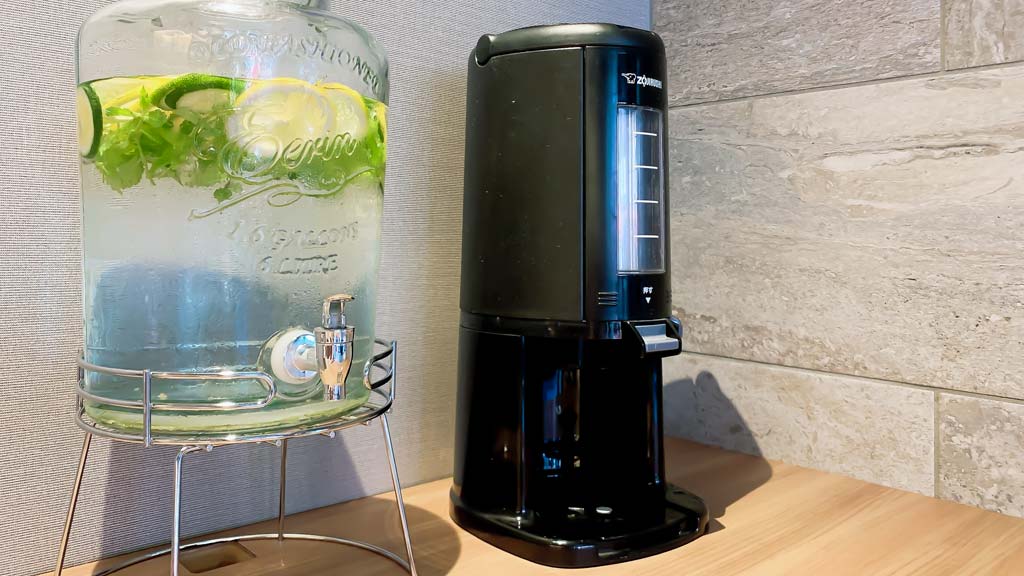 A variety of exciting welcome gifts.
We have prepared a welcome drink to welcome our guests after a long day of transportation, and some exciting plans for a night of fun. We have also prepared a happy present for guests who find the hidden heart stone buried in the outer garden.
This is a unique and happy hotel that is full of tricks and charms that will make you want to come back and talk to our staff.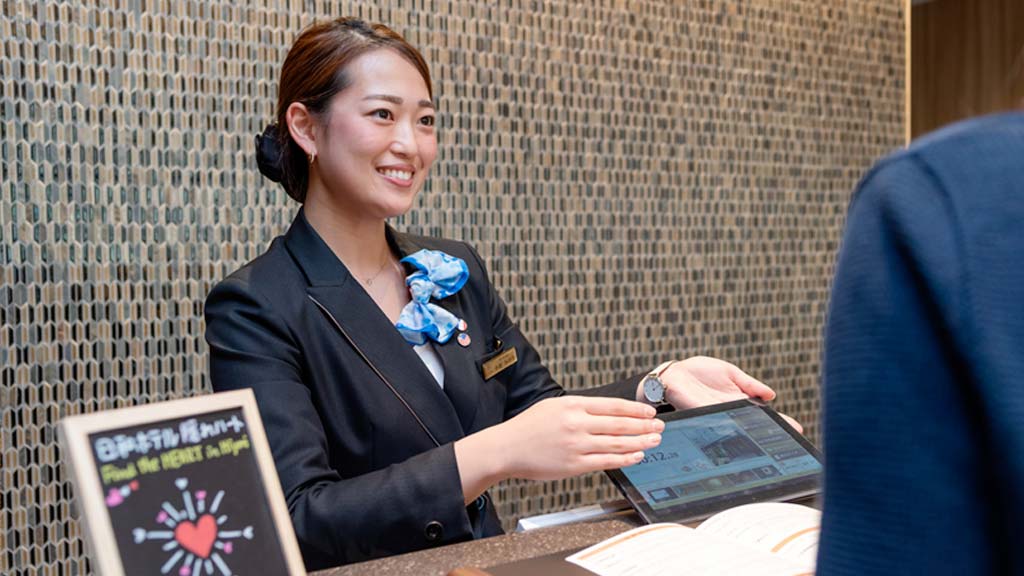 Warm hospitality from the heart
The Kansai area, centered on Osaka and Kyoto, attracts many people from all over Japan and the world for sightseeing and business purposes. We believe that by appreciating and valuing the miraculous fate of each and every one of our hotel staff members who choose our hotel as a place to stay, we can naturally provide warm hospitality from the heart.
With a cheerful smile and attention to detail, the hotel's unique hospitality awaits your arrival to provide all guests with an added sense of satisfaction. Please enjoy the Osaka dialect of the hotel staff as part of your sightseeing. It will add to the mood of your trip.