Guestroom
Facilities
& Specifications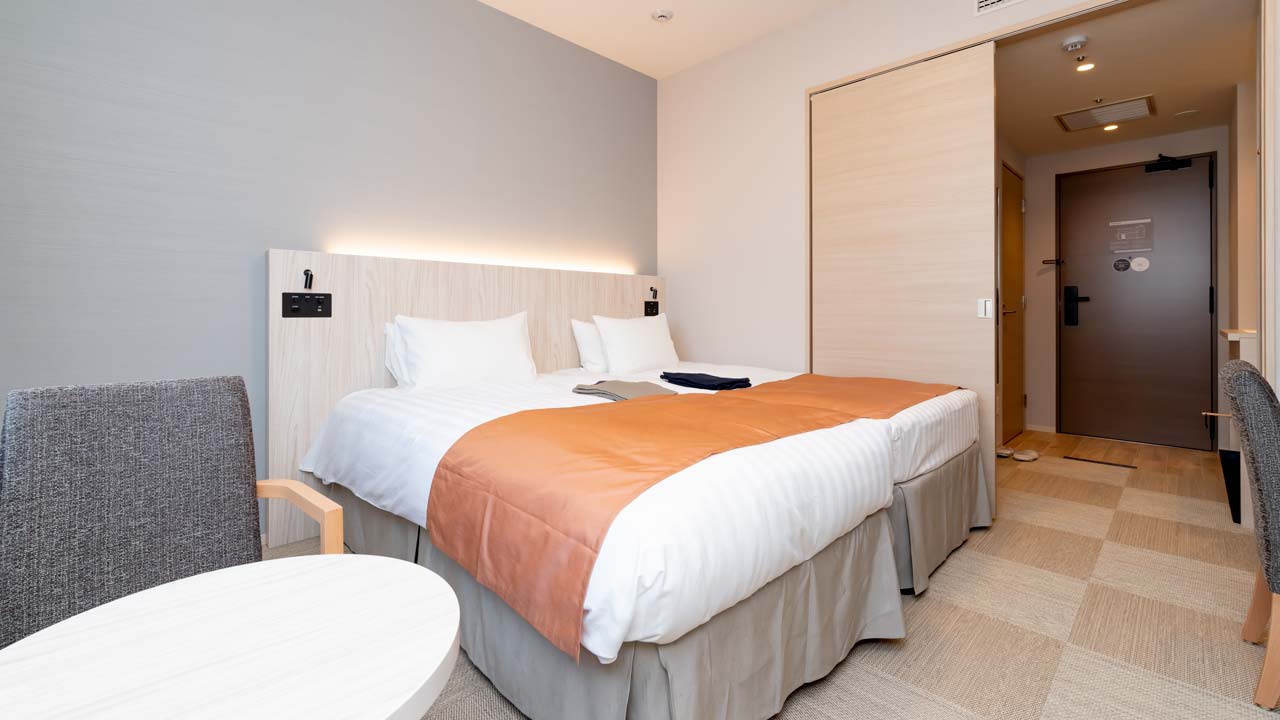 All rooms are equipped with Simmons beds.
Simmons beds provide a good night's sleep until morning.
All rooms are equipped with beds made by Simmons, a famous American manufacturer that continues to research sleep with the latest science and technology.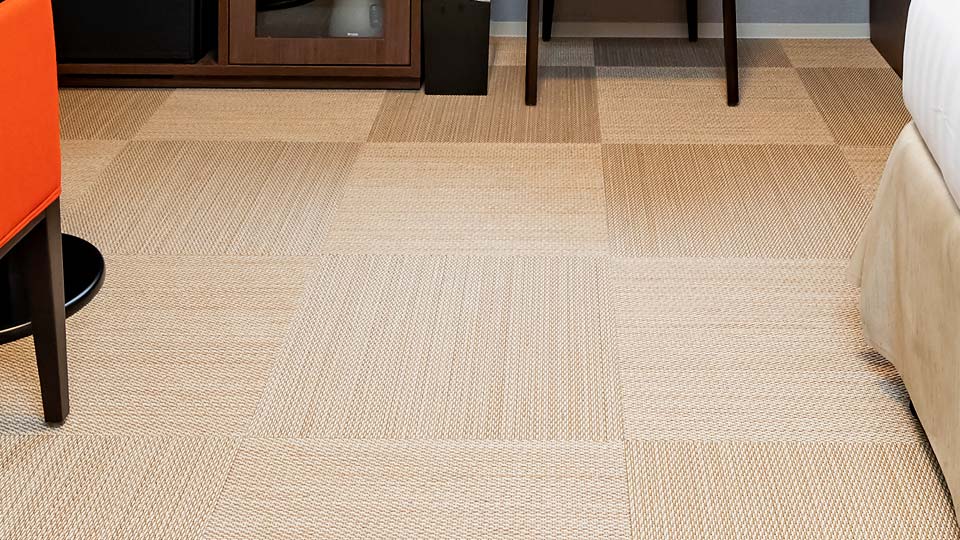 Tatami Floor Covering
Relax with bare feet. Feel the spirit of harmony and the relaxation of home on tatami floors.
Tatami flooring is used in the guest rooms, which is popular because it gives the feeling of comfort of a Japanese home even in a hotel. The rooms with tatami mats, which have good air permeability, are bright and open, and you can enjoy your stay barefoot without wearing shoes or slippers.
Separate bathroom
Comfortable bath time to relax after a long day
The separate bathroom has a washing area. Stretch out your arms and legs, and relax in the bathtub that you can soak your shoulders in. The water temperature is set at the right level to make you feel comfortable.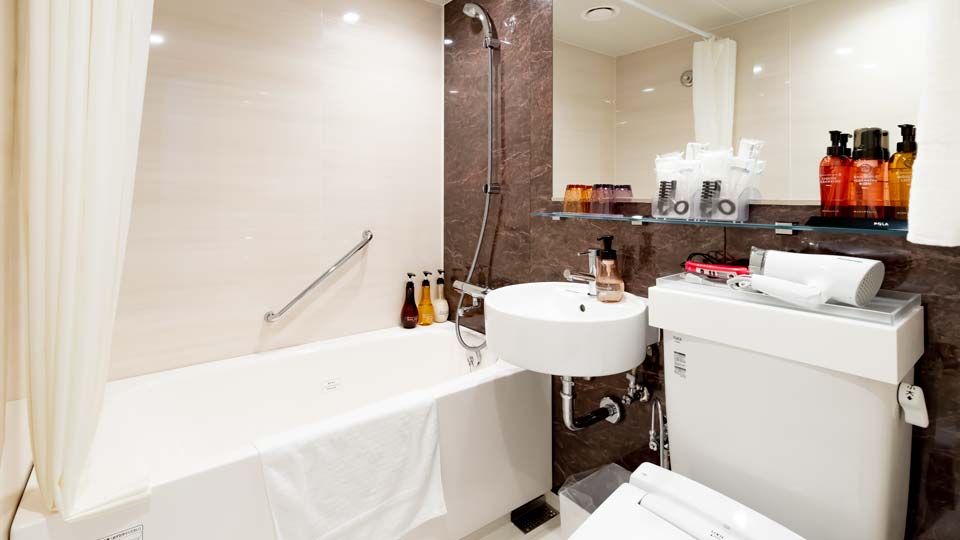 Three-piece unit bathroom
Comfortable bath time to relax after a long day
The 3-piece bathroom unit is spacious and easy to use, with a large bathtub.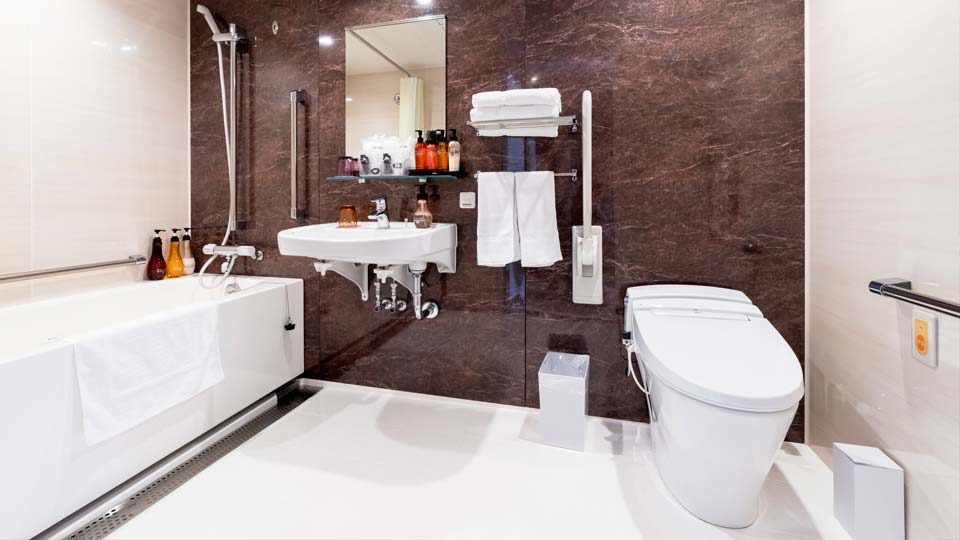 Wide unit bathroom with universal specifications
Comfortable bath time to relax after a long day
The wide unit bathroom is designed for universal use and is accessible to wheelchair users. Everyone can enjoy a relaxing bath time.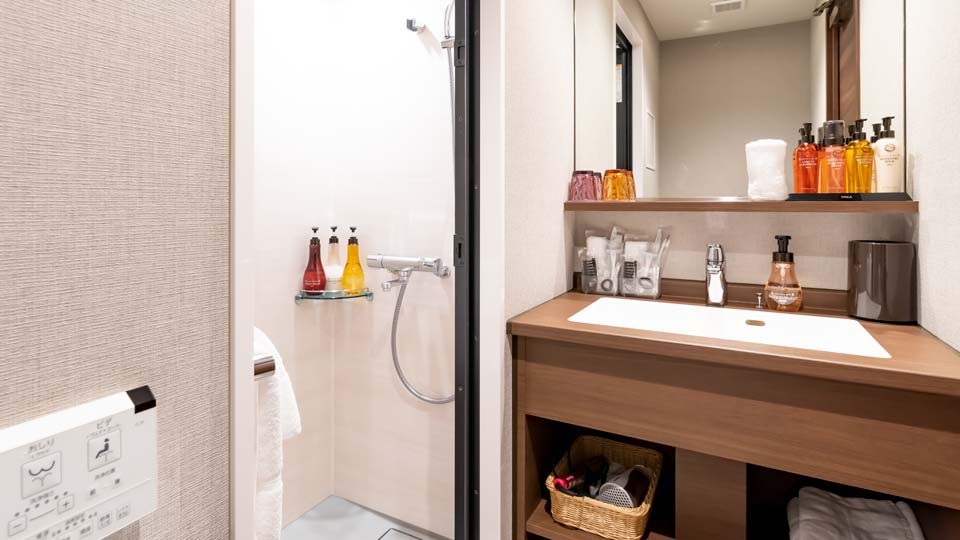 Shower room
Separate shower room
In the "shower room only" room, a stand-alone shower room separate from the toilet is equipped with all the necessary functions. The shower is of course equipped with a mist function.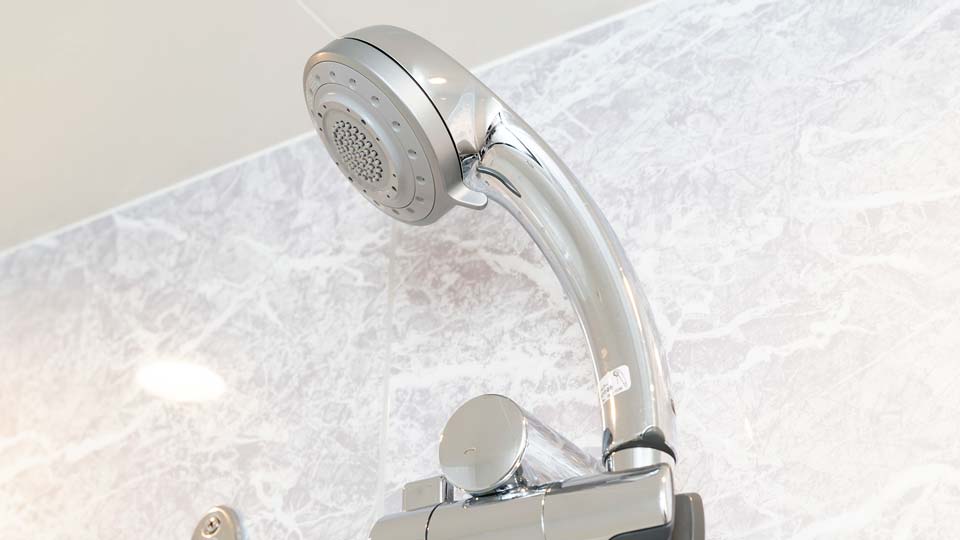 Shower head with mist shower function
Soft and misty shower by switching
A shower head with a mist shower function that can be changed in three levels of intensity has been installed. In addition to normal and high water pressure, you can enjoy a soft mist shower. Enjoy a luxurious bath time with a soft, chiffon-like shower.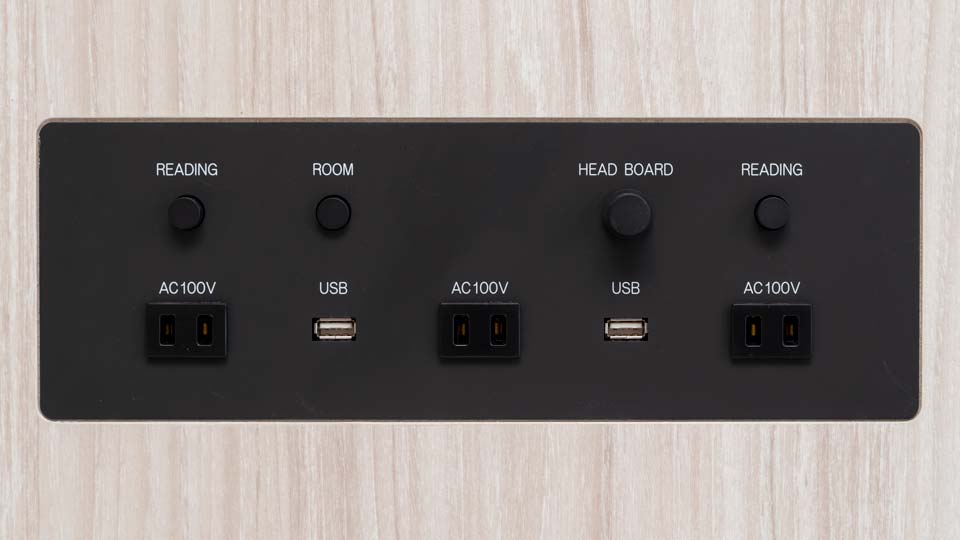 Power connector and USB socket
Convenient for charging while you sleep
The lighting control panel on the bedboard is equipped with a power outlet and a USB socket, convenient for charging various devices while you sleep.